On January 26th, 2023, JCOP 2022 grant award reception was held virtually. All 15 recipients joined and each organization introduced their programs and presented what they would like to achieve with the JCOP grant. Some organizations suffered during COVID and needed the funds to sustain their current programs and some wanted to expand their activities and bring it to the next level. Most organizations are bringing in-person events back this year and also intend to serve a larger population through webinars, something that was taken for granted during the pandemic.

It was an amazing night hearing from so many great programs reaching out and supporting the Japanese community across the country! Congratulations again to all the 2022 JCOP recipients! Please see below for each JCOP grant recipient's brief introduction. (Listed by permission)

If you are interested to donate for to the JMSA Community Outreach Program (JCOP) or the JMSA general charitable fund, please access our donor page through the link or QR code (below).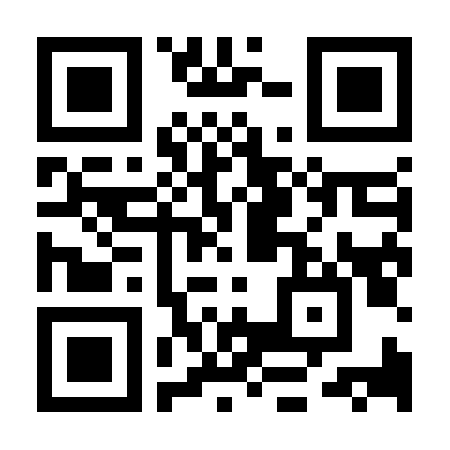 If you have any further questions about the JCOP program, please kindly email Dr. Mio Sawai, the JCOP chairperson at jcop@jmsa.org.If you have any questions re donations, please reach out to the JMSA Executive Secretary, Mr. Yoshio Kano, at 914 433 3210 or yoshiokano@jmsa.org.
Directory of JMSA Community Outreach Program (JCOP) 2022 Recipients
1. Brooklyn Japanese American Family Association (BJAFA)
254 36th Street, B516, Brooklyn, NY 11232
Directors: Tetsuo Matsumoto, Miki Yeung, Yuki Sasaki
Email: Brooklyn@bjafa.org
Homepage address: http://bjafa.org
914-374-7195
Description:
Addresses a wide range of medical, psychological, educational and social/cultural issues faced by community members who are raising children of Japanese descent in Brooklyn and NYC area. Founded the Brooklyn Nihongo Gakuen (BNG) in April 2011- a Japanese language and culture school that teaches children of Japanese descent their cultural and linguistic heritage.
2. Dallas Japanese Career Women (DJCW)
3331 Denali Drive, Irving TX 75063
President: Yuko Kitamura
Contact person: Yuko Kitamura
Email: djcwomen@gmail.com
Homepage address: www.djcw.org
214-883-6086
Description:
Providing a worldwide networking opportunity, wellness lectures, mentorship, internship and volunteer programs that are focused on carrier development in Japanese women. With the mission statement of "Let all Japanese working women shine from Dallas to the globe – Network, Inspire, and Empower", the organization provides a variety of opportunities and services to make every Japanese working woman grow and shine in her way.
3. The Japan Education Center (a Division of the Japanese Educational Institute of New York)
56 Harrison Street, Suite 505
New Rochelle, NY 10801
Executive Director: Miyuki Kuranishi
Contact Person: Masako Mori, Ph.D., Clinical Psychologist; Shizuko Kame Barnes, Ph.D., School Psychologist.
Email: info@jec-ny.org
Homepage address: http://www.jeiny.org/jp/cultural_exchange_center.html
914 305 2411
Description:
The mission is to help promote better psychological adjustment and adaptive functioning of Japanese children and adolescents living in the U.S. The center provides direct counseling for children with psychological problems due to a variety of issues including cultural adjustment and acculturative stress as well as serving children with developmental disorders such as learning disorders, ADHD and ASD and mental disorders including mood and anxiety disorders. The center also provides free telephone consultation and lectures/webinars. Ongoing research project since 2005 "Psychological Health of Japanese Youths in the United States" examines the psychological adjustment and adaptive functioning of Japanese adolescents in the U.S. A new research project examines COVID-19 pandemic and mental health of Japanese families in the U.S.
4. Forest House of Manhattan Corporation
560 Riverside Drive, 12H
New York, NY 10027
Executive Director/Contact person: Noriko Umino
Email: morinoienyc@gmail.com
Homepage address: http://www.morionienyc.com
917 538 1553
Description:
Their mission is to provide holistic education where children learn by playing, hands on activities and self-discovery in nature. Aims to create a community where parents raise children together and supports Japanese families in the Harlem/Upper west side. Organizes children's enrichment programs, parents' workshop and community events.
5. Hamilton-Madison House, Inc. – Japanese Clinic
253 South Street, 3rd Floor New York, NY 10002
Executive Director: Isabel Ching, LMSW
Contact Person:
Fumi Matsuki Raith, LCSW, Program Supervisor, Japanese Clinic
Email: fumi@hmhonline.org
Kumiko Takeshima Asiedu, LCSW, Clinician, Japanese Clinic
Email: kumikotakeshimaasiedu@hmhonline.org
Homepage address: http://www.hamiltonmadisonhouse.org/
212 720-4540
Description:
Established in 1898, Hamilton-Madison House has dedicated over 120 years of service to low income residents of New York City who experience inequities and lack of access to the resources and tools necessary to maximize health and aspirations. The Japanese Clinic provides vital mental health services to insured/uninsured Japanese residents in the New York Tri-state area. Many of these individuals seek assistance for severe mental health problems and access the Clinic for treatment.
6. JAA Keiroikai Program
49 W 45th Street, 11th Fl,
New York, NY, 10036
Executive Director: Michiyo Noda
Email: info@jaany.org
Homepage Address: https://jaany.org/
212-840-6942
Description:
As senior population grows in Japan, so as in New York. As Prior to the pandemic, more than 100 seniors participated in our Keirokai lunch program, enjoying the Japanese food prepared by our volunteers twice a month, includes entertainment and lectures on health and aging issues.
7. JAA Sakura Health and Autumn Health Festivals
49 W 45th Street, 11th Fl,
New York, NY, 10036
Executive Director: Michiyo Noda
Email: info@jaany.org
Homepage Address: https://jaany.org/
212-840-6942
Description:
In collaboration with the Japanese Medical Support Network and the Japanese Consulate, JAANY holds month long of two annual health fairs where more than 75 programs are given to the public, primarily in the Japanese language.
8. JAPANESE AMERICAN SOCIAL SERVICES, INC. (JASSI)
100 Gold Street, Lower Level
New York, NY 10038
Executive Director: Ryoko, Mochizuki, Board President
Email: info@jassi.org
Homepage address: http://jassi.org
212 442 1541
Description:
The mission is to improve the quality of life for people living in the New York City area by providing quality social services. Provides bilingual services in Japanese and English free of charge- to people who face problems resulting from language barriers, cultural differences and or differences in social service systems. Ongoing project entitled "Improving Access to Health Care for the Vulnerable Members of the Japanese Community to Achieve Health Equity."
9. Japanese Association of Greater Philadelphia (JAGP)
P.O. Box 215
Lionsville, PA 19353
President: Takako Suzuki, PhD
Email: info@jagphilly.org
Homepage address: http://www.jagphilly.org
215 840 4645
Description:
The mission is to promote friendship amongst Japanese residing in the Philadelphia region and to provide information and consultation. Programs address physical and mental health and legal/immigration issues. Specific projects include Dementia Supporter Training, Caravan Mate Advanced Trainer Training, and Advanced Directive information. They provide free professional consultation services on medical, psychological and legal issues.
10. Japanese San Francisco Bay Area Seminar
2733 Eel Place
Davis, CA 95616
Executive Director: Kenji Murata, CEO
Contact Person: Koei Chin, CFO
Homepage address:
http://ucsf.orgsync.com/org/japanesesfbayareaseminar62248/home
Description:
Hosts medical/life science seminars and provides networking opportunities to Japanese medical doctors and researchers in the San Francisco Bay Area, including San Francisco, Berkeley, Davis, Stanford and Silicon Valley. The goal of the seminars is to exchange information of medical science and medical technology as well as basic science and to cultivate global medical and scientific networks in the Bay Area.
11. JB Line, Inc.
99 Massachusetts Avenue #6
Arlington, MA 02474
President: Satoko Watanabe
Email: help@jbline.org
Homepage address: http://www.jbline.net
781 296 1800
Description:
JBline promotes mental and physical well-being of their clients who are primarily but not exclusively Japanese immigrants and descendants who reside in the New England region. They accomplish this by connecting them to needed resources and providing them with linguistically and culturally sensitive support for challenges and issues faced in their daily lives. The service provided include the bilingual support line, case management, advocacy, support groups, and outreach. Goals include providing information, resources and funding to provide appropriate services for the clients to help them solve their problems. In addition, JBline provides opportunities for people with Japanese roots to reconnect with their Japanese culture and people.
12. Japanese Single Mothers' Group in New York, Inc.
75-38 113th St #1F
Forest Hills, NY 11375
Head of Organization: Kimi Aoki, LCSW
Homepage address: http://mimozanokainyc.blog.fc2.com
Description:
Formed in 2004 to assist single Japanese mothers living in the New York City metropolitan area who need and deserve additional support and resources specific to their unique role both as a single parent and first-generation Japanese in America. The purpose of the group is to provide a safe, comfortable and supportive environment for single Japanese mothers so they can ultimately achieve a sense of empowerment.
13. Japanese Speaking Parents Association of Children with Challenges (JSPACC)
c/o Little Tokyo Service Center, 231 East 3rd St, G-106
Los Angeles, CA, 90013
Executive Director: Mariko Magami
Email: info@jspacc.org
Homepage address: https://www.jspacc.org
213-473-3030
Description:
JSPACC mission is to provide social supports, education and be an advocate for parents of children with special needs in Japanese speaking community. They empower the families by providing safe place to share their challenge by parent to parent peer support system. Provides information regarding medical insurance, available social services, special educations, public benefits of IHSS, SSI, SSDI, Cal-Fresh etc.
14. New York Sukusuku-kai, Inc. (NYSK)
President: Maki Kano-Lueckerath, M.D.,
Email: info@sukusukukai.org
Homepage address: https://www.sukusukukai.org/
Description:
NYSK is run by Japanese-speaking medical professionals in the New York Tri-state area. It organizes health-related educational events in Japanese to provide support to Japanese and Japanese American families living in the New York area who are expecting or have an infant or young child. Programs include Primama Seminars which provide information to expecting families, Japanese Family Basic Cardiac Support Course and biannual health care lectures on various topics to promote health and well-being for children and their families.
15. Young Japanese Breast Cancer Network (BCnetwork)
55 Union Place, Suite #176
Summit, NJ 07901
Founder and President: Makiko Yamamoto
Email: makiko.yamamoto@bcnetwork.org
Homepage address: http://bcnetwork.org/
201 400 9629
Description:
The mission is to ensure access to essential, culturally- and linguistically- appropriate breast cancer education, treatment information, outreach and support for Japanese speaking women in the US and world-wide. The goal of BCnetwork is to respect each patient's and survivor's social situation and to help them to complete their treatment successfully and to live a long healthy long-life after breast cancer. They host educational symposia and seminars with the presentation videos posted on the BCnetwork homepage as a vital resource and reference for women with breast cancer.