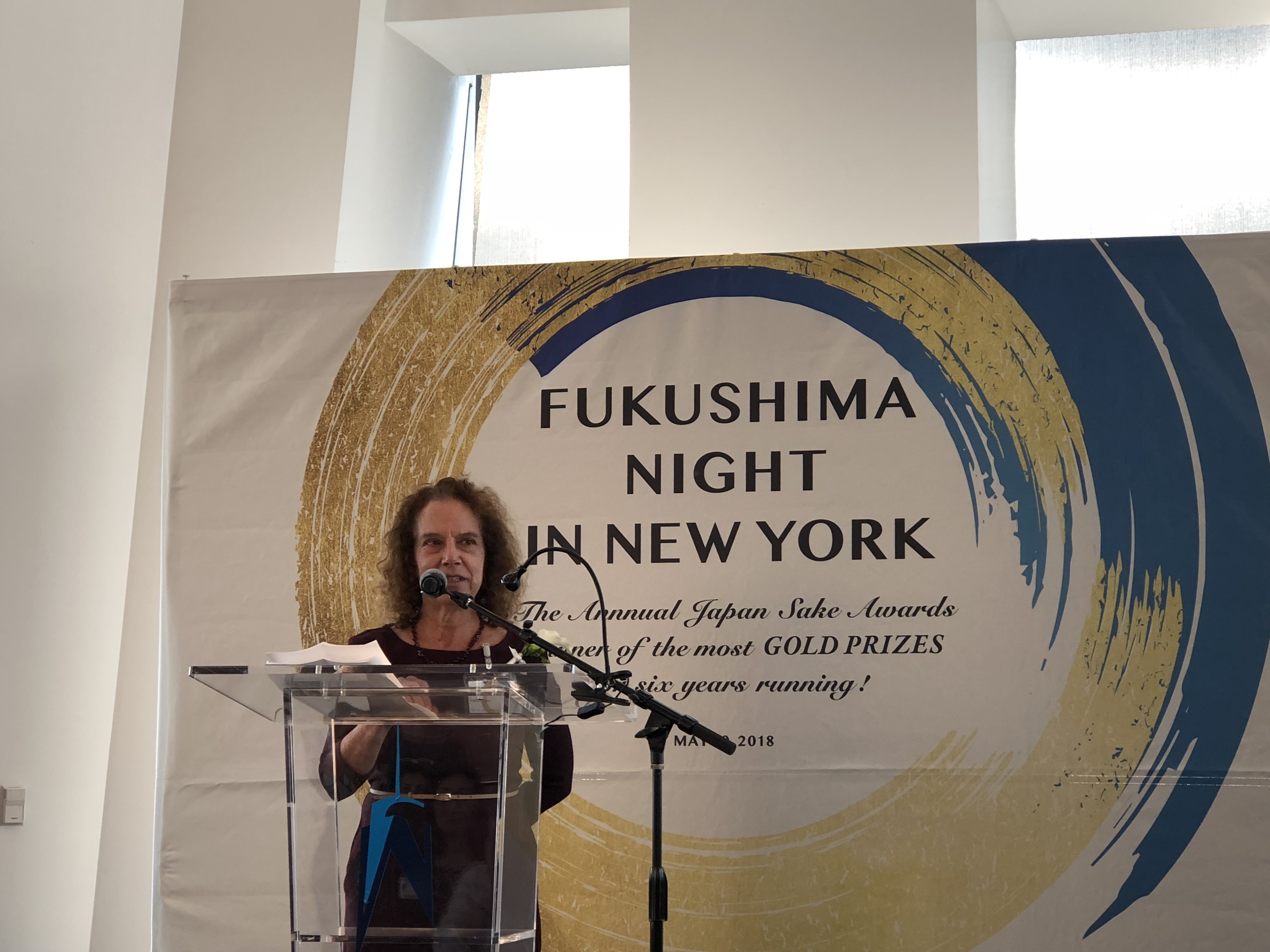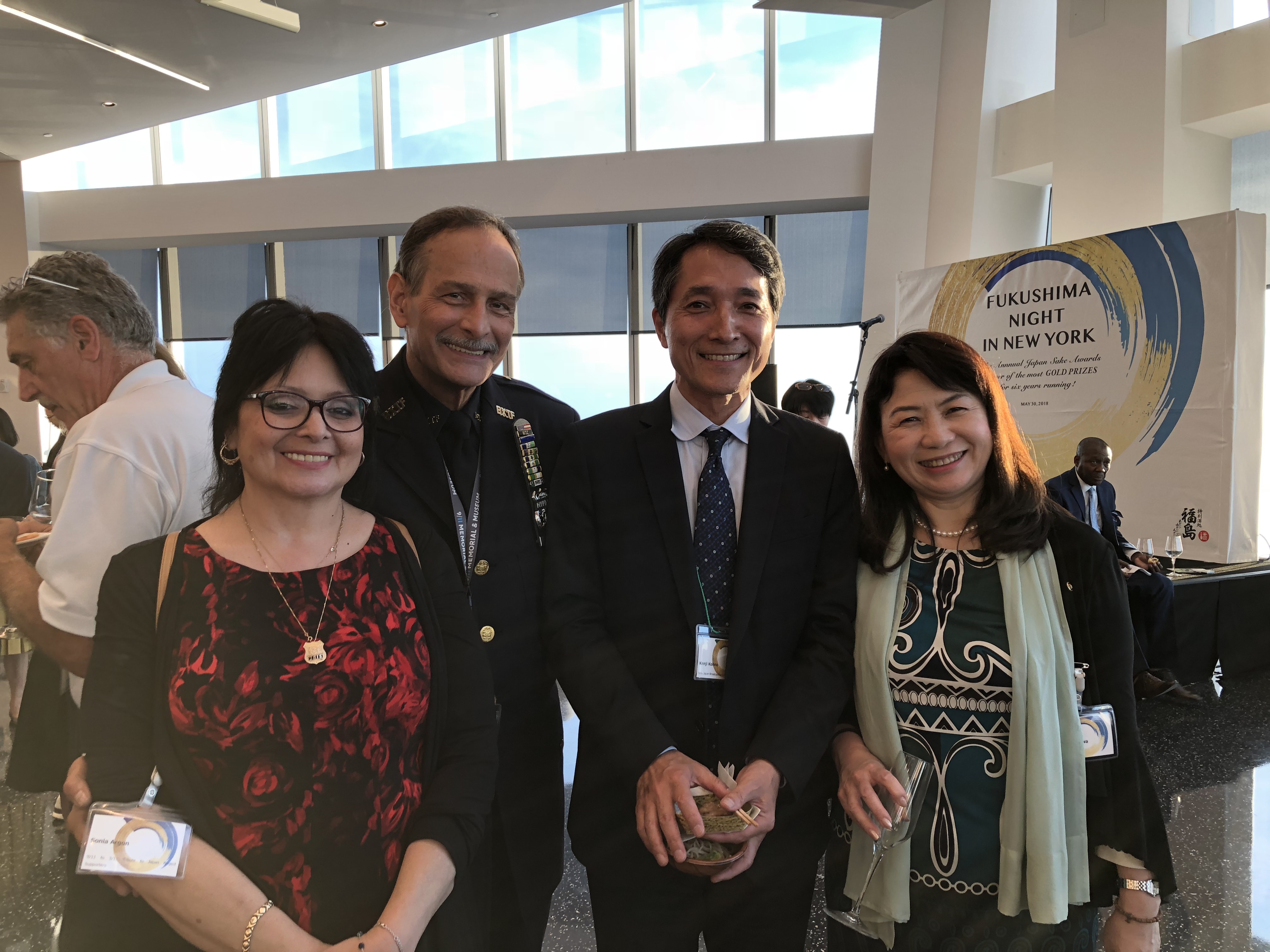 Governor Uchibori of Fukushima hosted Fukushima Night in New York at One World Trade Center, Observatory (102F) on 5/31/2018. This marks his second visit to New York to express his sincere gratitude for the support that New York people have given to recovery of Fukushima. He expressed special appreciation for continued support to this date, including outreach trips made by the September 11th family members. Governor stated while Fukushima is making positive strides toward recovery, harmful rumors of radiation contamination continues to loom over all of Fukushima resident.
Meri Lobel, former curator of 9/11 Tirubte Museum expressed gratitude toward Governor for inviting September 11th Family docents who have gone to Fukushima as a part of 9/11 to 3/11 disaster outreach program. She thanked Robert Yanagisawa and his colleagues of JMSA and Mount Sinai Global Health, and Ikuyo Yanagisawa and her colleagues at Rotary International, for leading 9/11 community to Japan each year. She also thanked supporters including American Airlines, Japan Society, JMSA, Rotary International, and United States Japan Foundation.
It was an evening for a special bond between Fukushima and New York and it continues to evolve.