Please RSVP and reserve tickets here: https://www.jmsa.org/event/50-th-annual-dinner/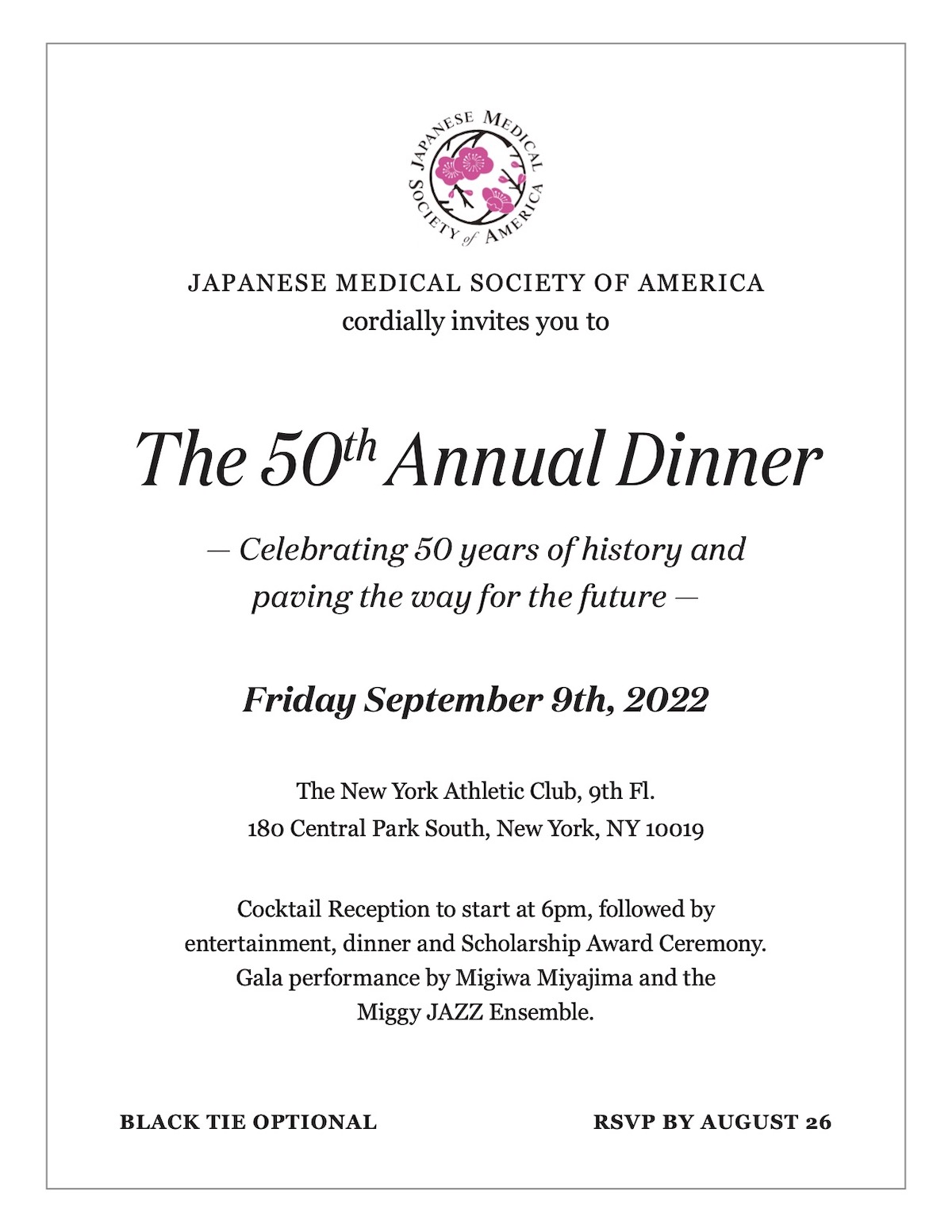 *All donations will support the JMSA General Charitable Fund. JMSA is a tax exempt organization under 501(c)(3) and your donation towards the 50th Annual Dinner Program will be tax deductible.
For more information, please contact Mr. Yoshio Kano directly at (914) 433-3210 or email: info@jmsa.org or yoshikano@verizon.net.