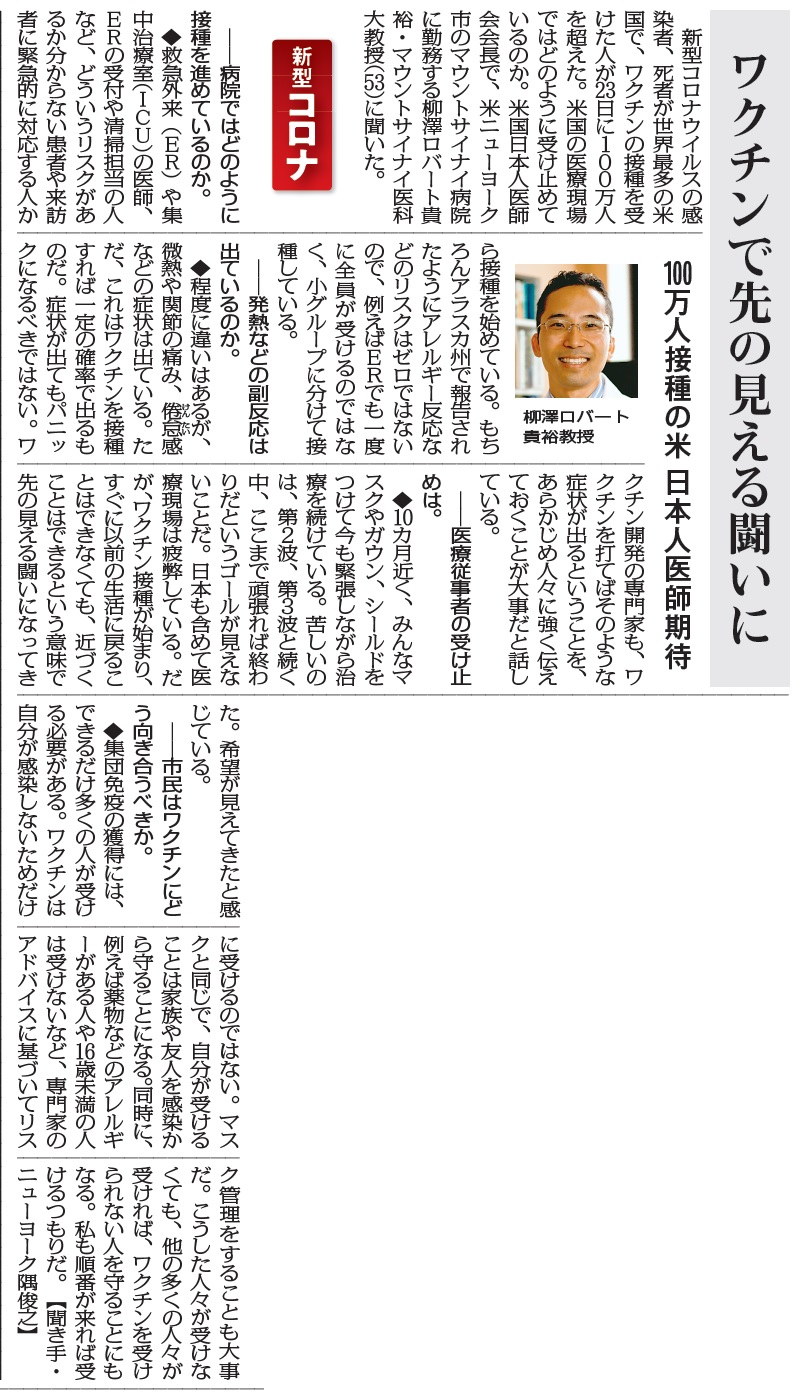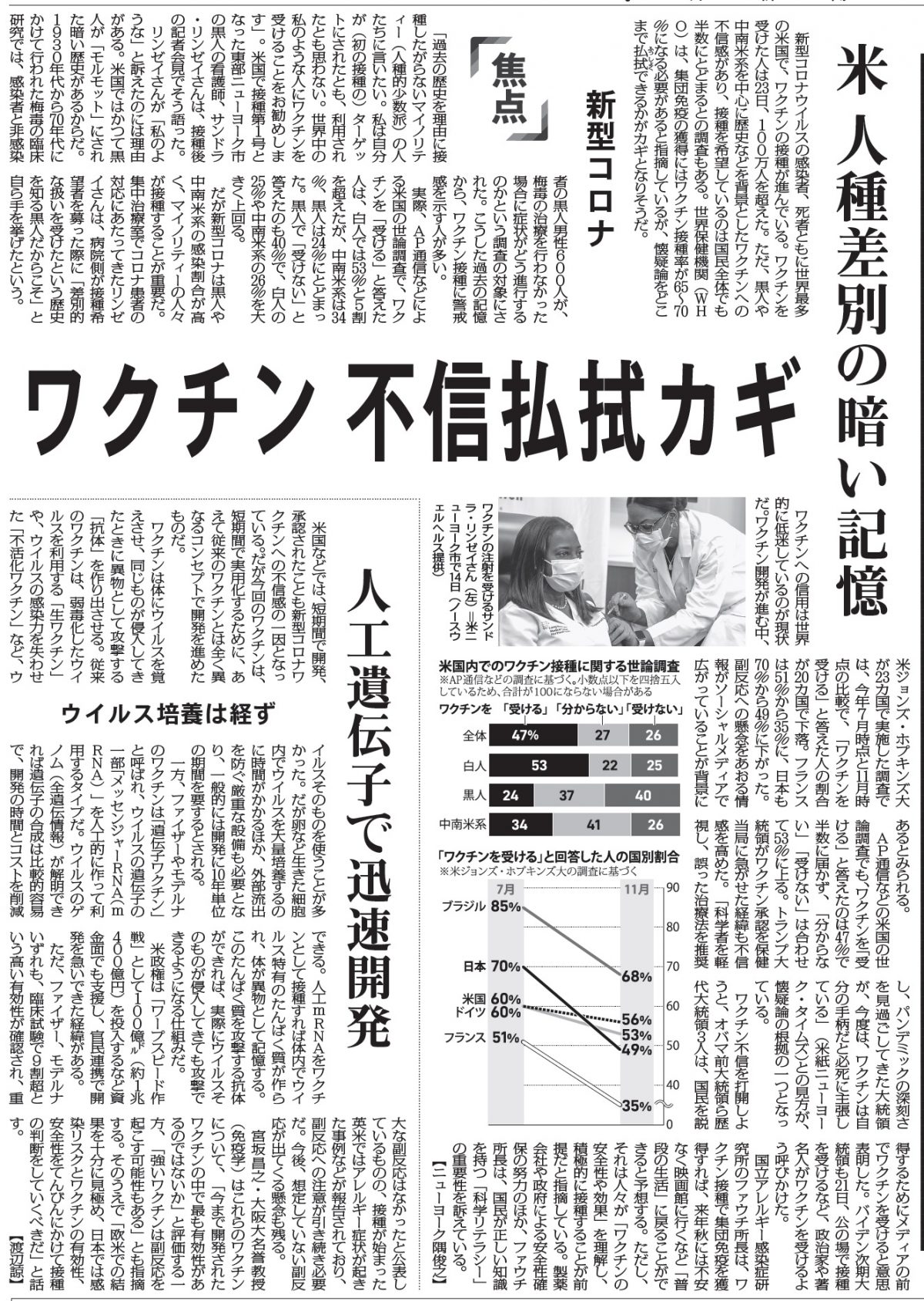 WHO states 65-70 % of population needs to be vaccinated to reach a herd immunity to reduce viral transmissions in the population.
According to Johns Hopkins's study, many non-white Americans indicate they are weary of political pressure on COVID vaccines and prefer not to get one at this time.
JMSA president Dr. Yanagisawa indicated that certain side effects such as fever and malaise are expected with any vaccines. Unless you have a contraindication, getting vaccinated is similar to wearing a mask in public in that it can curve the pandemic and protect those who are vulnerable.