Dear JMSA member and friends:
JMSA is very fortunate to have outstanding members from the healthcare community volunteer their time, effort and enthusiasm towards JMSA's programs, paving the way for the future. JMSA would like to spot light on Dr. Erika Mitsui: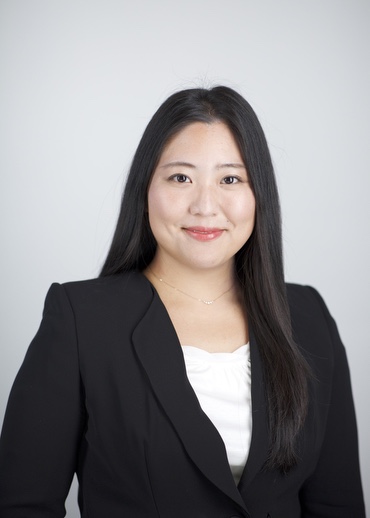 A former Honjo-JMSA scholarship recipient and an outstanding JMSA student leader, Erika Mitsui just graduated from Columbia University Vagelos College of Physicians and Surgeons (VP&S) and was awarded three prestigious awards. The first is the Virginia P. Apgar Award, for excellence in anesthesiology. The second is the Donald M. Palatucci Prize, "Awarded to the student in the fall of his or her fourth year who is in the upper one-third of the class, who exemplifies through activities in art, music and literature that living and learning go together, and who exemplifies compassion, candor, and zest for life," and the third is the Joseph Garrison Parker Award, for "exemplifying through activities in art, music and literature and the public interest the fact that living and learning go together."
Erika joined JMSA as a student member in January 2022 when she presented an interactive case-based learning session on how to deliver bad news to patients in the first JMSA international salon, a virtual program that connects and supports Japanese medical students in the US with those in Japan. During her time as a co-leader of the JMSA student representatives, she and fellow student representatives organized the JMSA student mentorship program, which began in 2022 and connects Japanese and Japanese-American pre-medical and medical students to JMSA-affiliated physicians and residents based on shared interests. Erika received the Honjo-JMSA Scholarship Award in 2021 and continues to work on her scholarship project on the topic of Advance Care Planning for the Japanese community. She is a graduate of the Juilliard program in 2016 with a Master of Music and mesmerized all of us with her unforgettable violin performance during the JMSA 2020 Virtual Program.
Prior to becoming a doctor, Erika was a professional violinist. Erika was born in New York City and combined her interest in music and academics from a young age. At the age of ten Erika was admitted to the Pre-College Division of The Juilliard School, while simultaneously pursuing a rigorous program of academic studies at the Dalton School. Subsequently she was admitted to the Columbia-Juilliard joint program, which requires simultaneous admission to both Juilliard and Columbia and allowed her to continue her exploration of music and her interest in learning about foreign cultures. At Columbia, Erika was awarded the Oscar Lee Award in support of her thesis writing. Erika has been honored with the The Juilliard School's Achievement Award, 2011 National Foundation for the Advancement of the Art's Young Arts Winner in Music and U.S. Presidential Scholar in the Arts nomination, and Juilliard Career Grant.
Since the age of sixteen, Erika has had the privilege to work with one of her greatest inspirations in music, Seiji Ozawa, who invited her to work with him at the Seiji Ozawa International Chamber Music Academy in Okushiga, Japan. Ozawa's guidance in orchestral playing and making chamber music led her to discover the joy of making musical collaboration and connection with musicians with whom music was the common language. As a member of the Ozawa Academy, Erika has performed orchestral repertoire in the Seiji Ozawa Academy Orchestra, where she has performed as concertmaster under the baton of Seiji Ozawa, and string quartet. At the Saito Kinen Festival (now Seiji Ozawa Festival) in Matsumoto, Japan, Erika performed in the Seiji Ozawa Ongaku Juku Orchestra under the direction of Robert Mann. Erika has also performed in The Juilliard School's 2009 Focus! Festival and the Chamber Music Society of Lincoln Center's Meet the Music series. A former member of the Juilliard Orchestra and Verbier Festival Orchestra, Erika has worked with conductors including Charles Dutoit, Iván Fischer, Alan Gilbert, Paavo Järvi, Fabio Luisi, Peter Oundjian, Seiji Ozawa, David Robertson, Esa Pekka Salonen, Michael Tilson Thomas, and Maxim Vengerov.
Erika's interest in developing projects for the community began during her undergraduate studies at Columbia University, where she was exposed to the concept of concerts as a venue for promoting social change. On the 2nd anniversary of the 2011 Japan earthquake and tsunami, Erika performed on a violin built by luthier Muneyuki Nakazawa from wood found in the aftermath of the tsunami at a concert at Japan Society in New York. Wooden beams from houses that were destroyed in Tohoku found new life in the form of the musical instrument. The sound of the violin represented voices of the people of the Tohoku region and the performance helped raise awareness of the disaster and its rebuilding process in New York. Subsequently as a graduate student at Juilliard, Erika continued to explore projects that contributed to the greater community and in 2015 she was selected to be a fellow of the Ryoichi Sasakawa Young Leaders Fellowship Fund an initiative led by the Nippon Foundation and Tokyo Foundation for Policy Research in Tokyo with a mission to develop leaders who become agents for social change. She recently visited the foundation and they published a news article about her visit, which mentions JMSA and her JMSA scholarship project.
Sylff@Tokyo: Juilliard Fellow's Community Healing Initiatives
When Erika began performing on the violin for inpatients in a psychiatric institution in Germany and at New York Presbyterian/Cornell, she saw patients' faces transform as they listened. Patients and their families would come up after the performance and say, "Thank you. You can't imagine how much this has helped." As rewarding as caring for patients and their families was through music, she found herself wanting to do more and felt limited not being able to help these patients fight their illness by treating the root causes of their suffering. She felt she would have increased power to heal and attain personal fulfillment by pursuing medicine and therefore matriculated in Columbia's Postbac Premed program to complete prerequisite science courses before applying and matriculating to study medicine at Columbia VP&S.
In addition to her medical school classes, Erika volunteered in Columbia's COVID-19 Student Service Corps Translation Team and Information Services Team, summarizing publications on COVID-19 for frontline health workers in the early stages of the pandemic. Additionally during this time, she and her fellow classmates provided weekly online musical concerts with performances by students and faculty at Columbia University Irving Medical Center (CUIMC). The mission of the concerts was to provide musical respite for the greater CUIMC community, including healthcare providers at the frontlines of the COVID-19 pandemic. In fall 2020, she had the honor of being selected to represent students at Columbia's medical school in Columbia University's Public Health Campaign, recording messages about social distancing and filming two vlogs documenting her experience as a student at VP&S during the COVID-19 pandemic:
In response to the Black Lives Matter movement, Erika and her medical school classmates organized and edited the CUIMC Symphony Orchestra virtual performance, the proceeds of which were donated to the two Black-led organizations for the arts, the Sphinx Organization and the Noel Pointer Foundation. In December 2021, she organized and performed holiday music on the violin with resident physicians at the New York Presbyterian/Columbia Milstein Hospital lobby for visitors and healthcare workers. This concert, which was recorded and broadcast by New York Presbyterian, was the first time she performed in person for the Columbia community since the pandemic began and was a special experience of creating connection and giving back to the community.
Erika has performed in multiple concerts in the hospital for hospitalized patients. She has also collaborated as a soloist with the CUIMC Symphony Orchestra, comprised of students and faculty from the medical, dental, and nursing schools at Columbia University medical center campus. Most recently in April 2023, she performed Brahms Violin Concerto with the CUIMC Symphony Orchestra:
In 2021, Erika was honored with the Gregory Grove Award, which is "given to a student who is generative and well-liked, has contributed to the school's community and fellow students, and enjoys the outdoors, reading, and music" and in recognition of her efforts to deliver musical respite and wellness to the community during the COVID-19 pandemic. In fall 2022, Erika had the honor of being selected as a Student Ambassador for the Galien Foundation by Dean Katrina Armstrong and the Columba University medical school senior leadership. She delivered remarks about her motivations to become a physician in front of the Galien Foundation's esteemed board and award nominees at the Prix Galien USA 2022 at the American Museum of Natural History.
As a researcher, Erika was a member of the lab of Dr. Olajide Williams, Vice Chair of the Department of Neurology at New York Presbyterian, studying music and stroke recovery. Her interest in cardiac surgery outcomes led her to work with Dr. Hiroo Takayama, Chief of Adult Cardiac Surgery at New York Presbyterian, on researching aortic surgery outcomes. Most recently, she conducts anesthesiology research with Dr. Gebhard Wagener from the Department of Anesthesiology at New York Presbyterian on the differences in phenotype of COVID-19 variants in critically ill patients, a project for which she received funding as a recipient of Columbia's Scholarly Project Fund and Friedman Award.
We would like to again congratulate Erika on all her achievements, and we are extremely excited for future endeavors and all the people she will heal and inspire in her career. In July 2023, Erika will be starting anesthesiology residency at New York Presbyterian/Columbia University. We greatly look forward to Erika continuing to be a JMSA leader as a post graduate leader.
JMSA – Japanese Medical Society of America