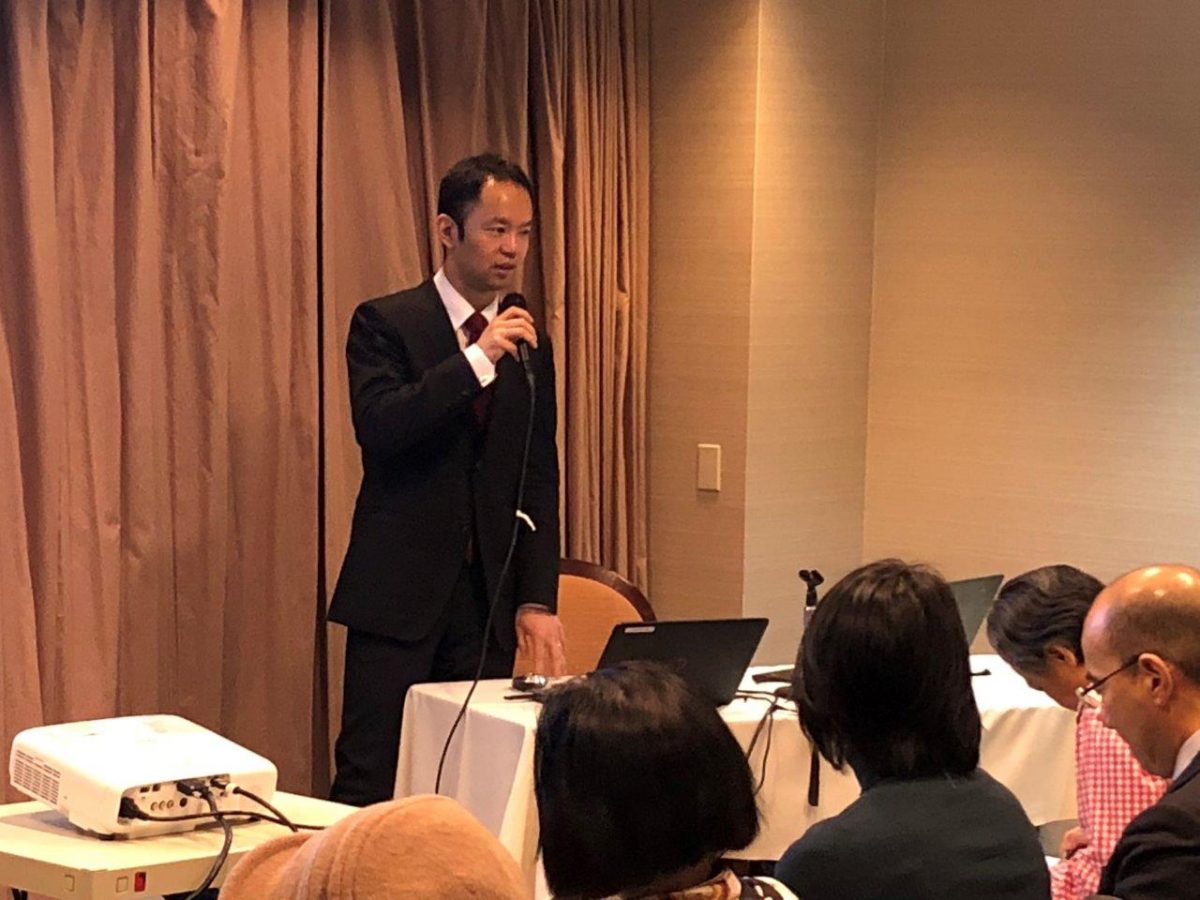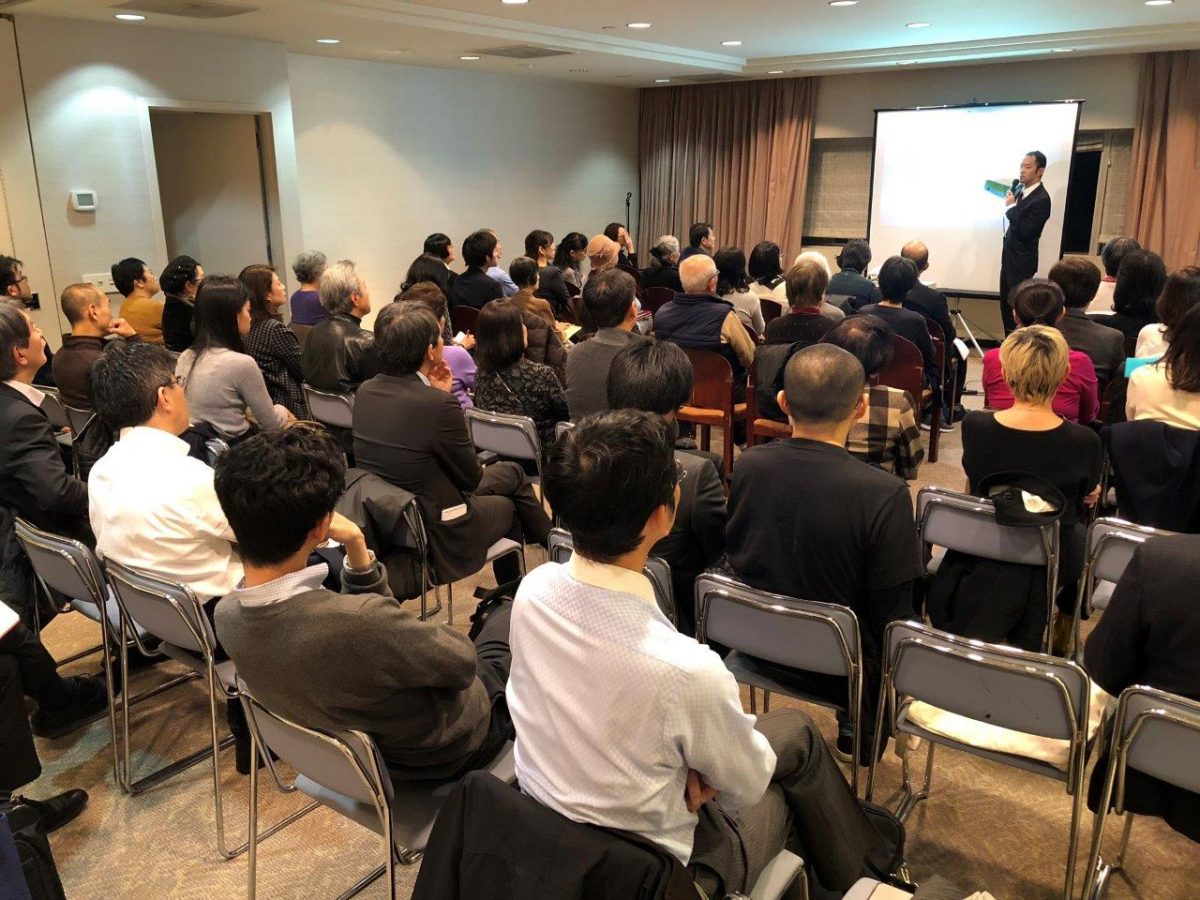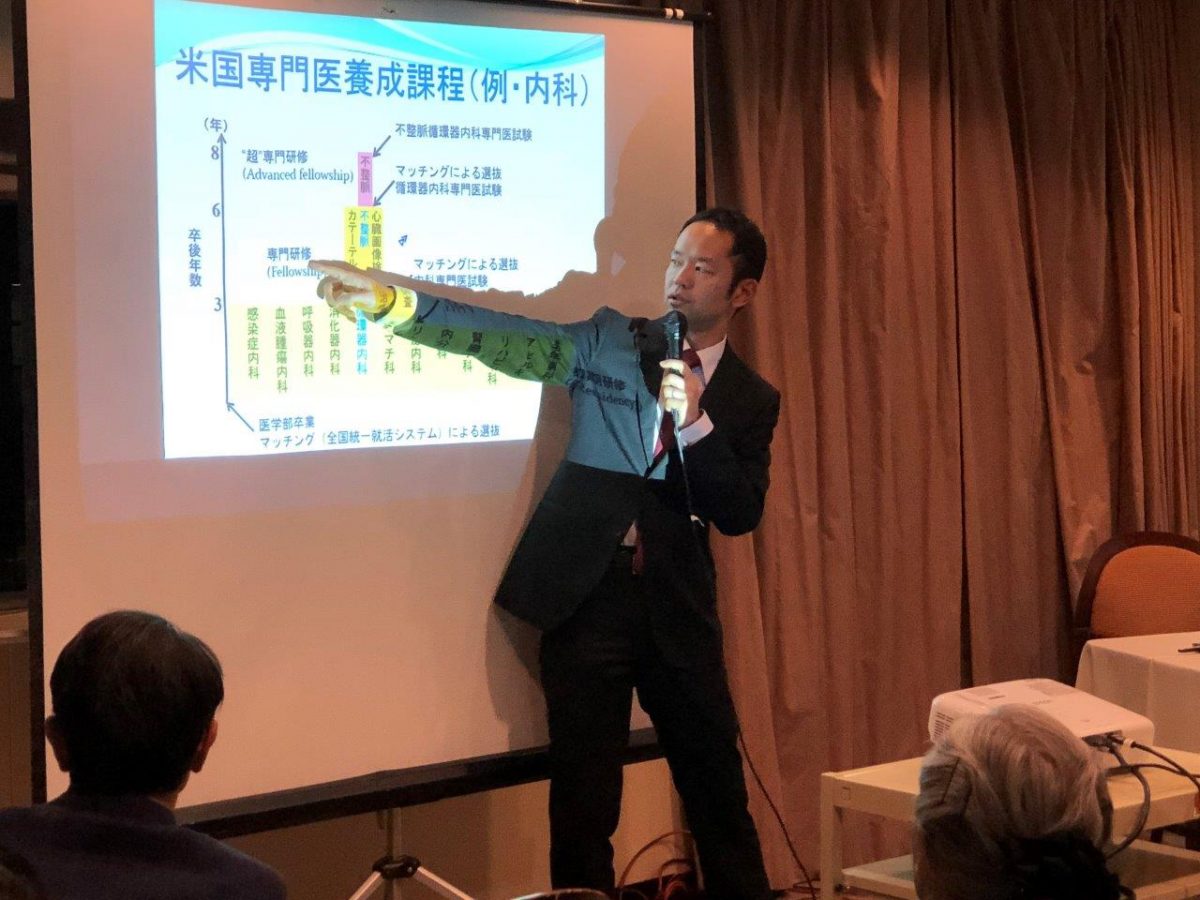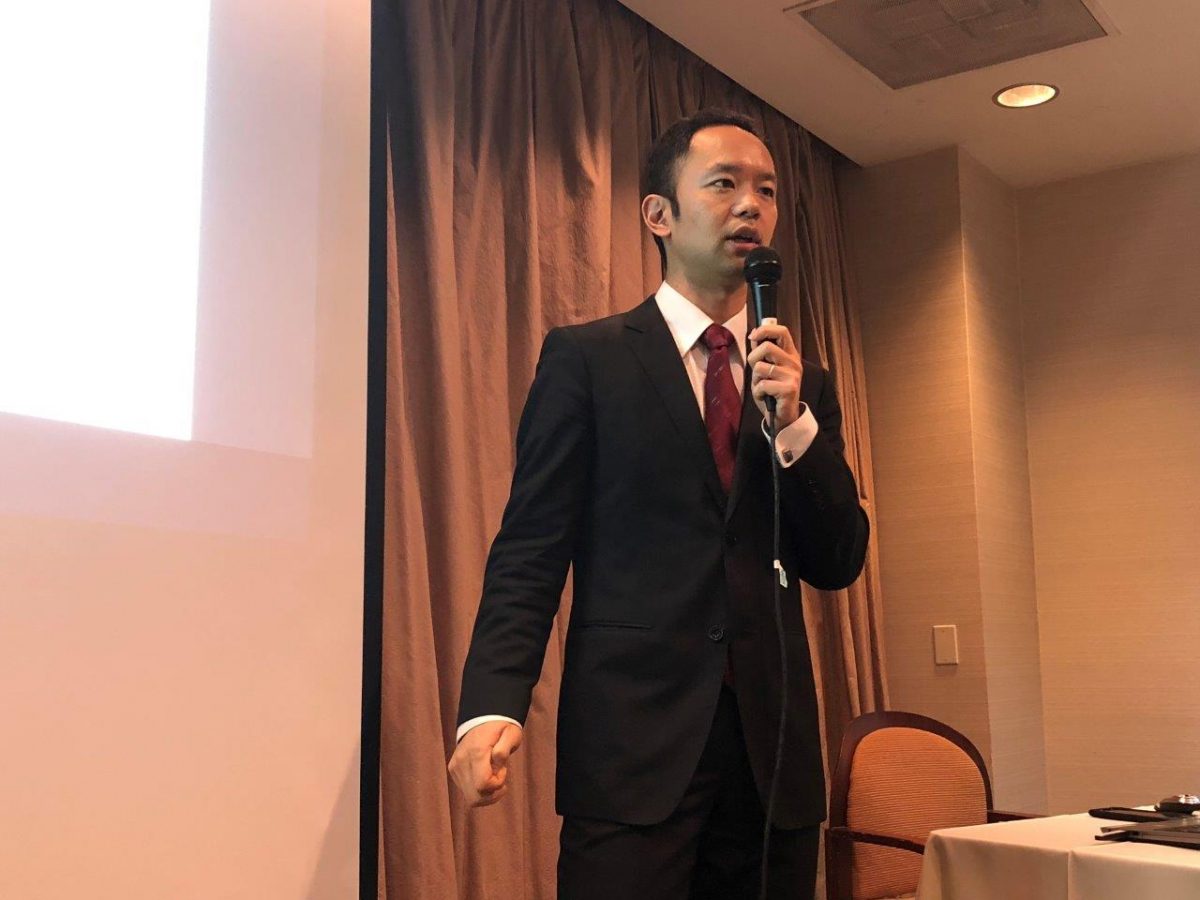 On Thursday November 21, 2019, JMSA and the Nippon Club hosted the 45th JMSA-Nippon Club healthcare lecture.  Dr. Yuichi Shimada, a cardiologist from Columbia Medical Center and a JMSA Board member,  gave a highly informative lecture on utilizing the health care system in the U.S. He explained the hierarchy of physicians in the US based on the medical training system. He explained how to properly access out outpatient and inpatient medical care in the U.S. and explained the differences between the U.S. and Japan.
Dr. Shimada attracted over 60 attendees to his talk which is a recent record. The 90 minute lecture finished with a very active Q and A session. Many attendees were eager to ask thought provoking questions to Dr. Shimada. Special thanks to Mr. Hisaya Naito of the Nippon Club for organizing the lecture as well as to Dr. Yuzuru Anzai for being the MC for the lecture.
Dr. Shimada's talk was an excellent example of how JMSA strives to provide valuable healthcare information to the community. Please contact Dr. Kichemon Asoma and Dr. Maki Kano-Lueckerath, co-chairs of the healthcare lecture series at info@jmsa.org with any ideas for future lecture topics as well as interest in giving a lecture. The JMSA-Nippon Club healthcare lecture series is given twice a year, in the spring and fall.