Latest Past Events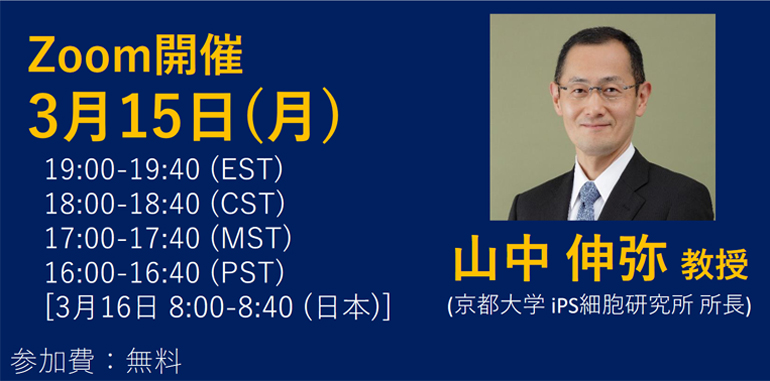 山中 伸弥 教授(京都大学 iPS細胞研究所 所長)が考える 医師兼研究者の研究者としての強みアカデミアの問題点と解決策日本のこれからの研究環境若手研究者に期待すること などを対話形式で語っていただきます。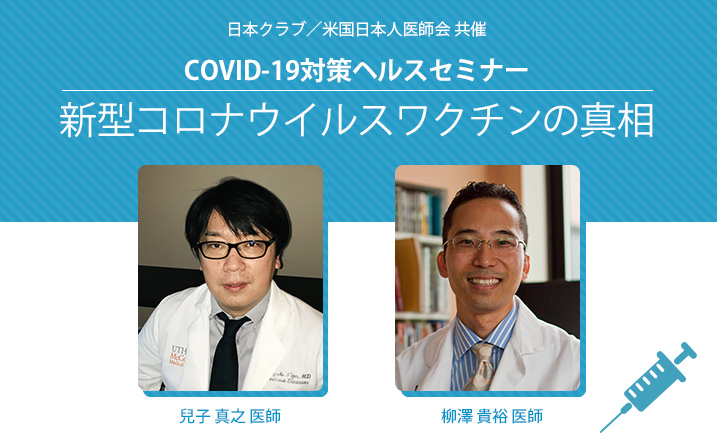 コロナウイルスの診療やワクチン接種に従事される感染症専門医の兒子先生と米国日本人医師会長の柳澤先生が、
1. mRNAワクチンて何?
2. 急いで開発されたのに安全なの?
3. 副作用で死んだ人もいる?
4. ワクチンでコロナにかからないの?
5. 誰の為にワクチンて受けるの?
などの疑問に応えながら、新型コロナウイルスワクチンの真相に迫ります。

The Japanese Medical Society of America (JMSA) cordially invites you to attend our 48th Annual Spring Dinner Celebration.
We are extremely excited to have Ms. Miray Ito, a 17 year old Japanese-American violinist perform for us at the dinner.
We will be presenting the 2020 JMSA Scholarship recipients as well as thanking our generous donors that make our programs possible.
There will be a silent auction to raise funds for the JMSA General Fund.
We hope to see you there!