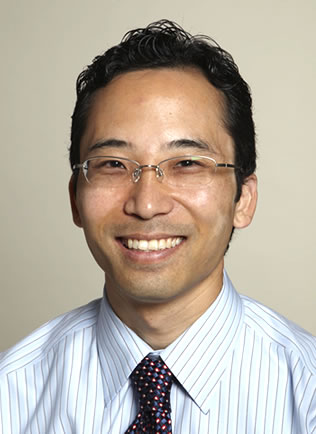 Members of the Japanese Medical Society of America (JMSA), generous donors and supporters, and partnering society members, thank you all for supporting JMSA and our mission.  I humbly accepted my new position as the president in April 2018 and I hope to live up to your expectations.
As JMSA, we try to groom our new generation of medical professionals through scholarships and mentoring.  As the 1st physician in my family, I know how important it is to have a supportive environment.  My father was a Japanese expat, who began his work in US from 1950s with a dream of seeing the world beyond Japan, shortly after the World War II.  I spent my elementary school days in Japan with my father doing many solo assignments overseas.
After coming back to New York without knowing a word of English as a 6th grader, my family and family friends nurtured my interest in medical science.  During my high school days, I volunteered my summers in a neurosurgery research lab at Mount Sinai Medical Center and worked as a life guard on weekends.
After my college, medical school, and Internal Medicine residency at Brown University and my Endocrinology Fellowship in UMass, I came back to New York as a clinician educator at Mount Sinai.  I revamped the fellowship curriculum and over the 13 years as a Program Director, I have graduated more than 50 most talented physicians as Endocrinologists.
As a Japanese American physician, I was drawn to JMSA and its mission of serving Japanese American communities and deepening medical exchanges between US and Japan.  I have personally witnessed wonderful leadership and passion for serving the community through Past Presidents of JMSA including Drs. Mitsugu Shimmyo, Roy Ashikari, Nick Homma, Jean Furuyama, Makoto Iwahara, and Yuzuru Anzai.  With all of your support, I hope to continue our legacy and build on our trajectory for our mission.
Speaking of legacy, my wife decided to lead her family cutlery business Kikuichi with its 750-year history and her ancestor as a renowned swordsmith of Kamakura Period.  Despite the gravity, she realizes she is only a brief moment in the history and her main mission is to successfully pass on the torch to the next generation.
I also realize this is my opportunity to contribute to the society through JMSA.  I would like to serve as the next President of JMSA with my commitment to the Japanese American community, deepening medical exchanges between US and Japan, and grooming the next generation of Japanese American medical professionals.  Please kindly support my executive committee at JMSA for our endeavors.
Sincerely yours,
Robert T. Yanagisawa, M.D.
President
The Japanese Medical Society of America
Invited Professorships
Tokyo Women's Medical University
Tohoku University School of Medicine
Professor of Medicine
Endocrinology, Diabetes, and Metabolism
Icahn School of Medicine at Mount Sinai
One Gustave Levy Place, Box 1055
New York, NY 10029 USA
Phone: (212) 241-1500
Fax: (212) 423-0508
E-Mail:  robert.yanagisawa@mountsinai.org
Web: http://www.mountsinai.org/profiles/robert-t-yanagisawa