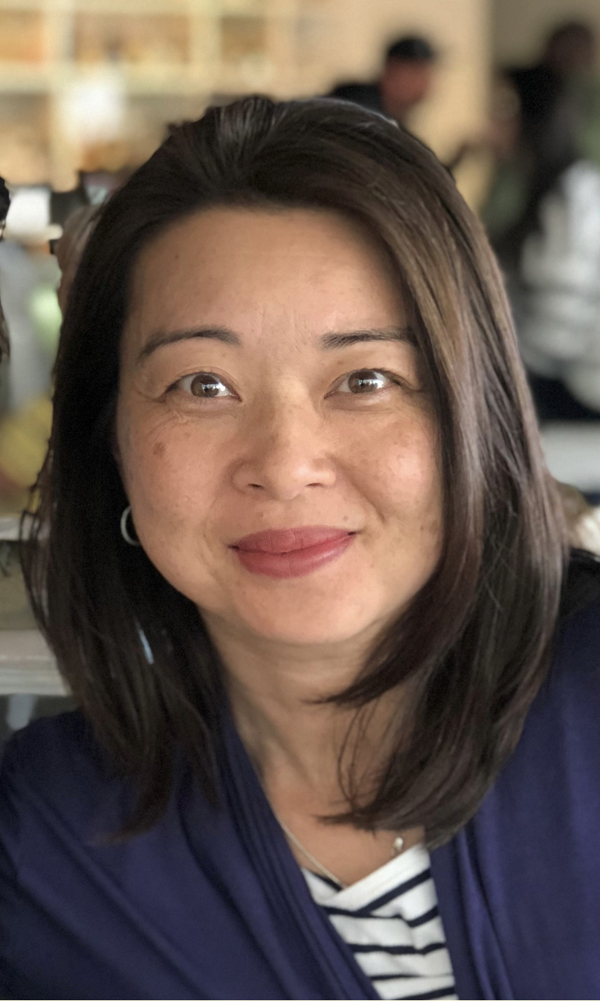 On September 9th, 2022, at the 50th JMSA Annual Dinner, I was elected to be the next President of JMSA. I am greatly honored to have this opportunity to serve as the next President and I am very grateful to the members who have supported me.
I was born in Japan and came to the US at the age of 3 when my father was transferred to New York as an expatriate of a Japanese company. Growing up, I always knew I wanted to pursue a career where I could help people. I attended Cornell University as a Human Development and Family Studies major and decided to go to medical school. Having had a desire to connect with other Japanese Americans, I was very excited to discover JMSA and in 1993, I was awarded a medical student scholarship as a second-year medical student at Mount Sinai School of Medicine.
I went on to complete my residency in Internal Medicine and Pediatrics (Meds-Peds) in 2000. Since then, I have been very fortunate to work as a primary care physician, practicing Internal Medicine and Pediatrics, at the Mount Sinai Doctors Japanese Medical Practice in Hartsdale, NY. Growing up as a child of a Japanese expat family, I could closely relate to the many challenges that Japanese families face when they transiently move to a new country. During my over 20 years at this practice, it has been extremely rewarding for me to provide not only medical care but also social and emotional support to these Japanese families.
As a Japanese American physician, I was drawn to JMSA and its mission to serve the Japanese American community. My journey with JMSA has been guided and directed by supportive leaders who encouraged me when I showed interest and initiative. Dr. Roy Ashikari, during his presidency, gave me the chance to serve as the annual meeting chairperson in 2003 and I served in this role for almost 20 years. Dr. Shunichi Homma, in 2007, offered me the opportunity to be the chair of the JMSA Community Outreach Program or JCOP, a program that gives grants to Japanese community groups that provide medical, psychological and social support to the community. When Dr. Yuzuru Anzai was the President, he was open to my suggestion to throw wine and cheese parties as a way to attract new members. These simple gatherings over wine and cheese became a great way to bring members together which is one of JMSA's main goals. I am also thankful to the Past Presidents Dr. Jean Furuyama, Dr. Makoto Iwahara and our immediate past president Dr. Robert Yanagisawa for their support and guidance through the years.
I would like to emphasize to the students and to the newer generation of members that JMSA is an organization where your novel ideas are respected and supported. JMSA is here to back you up if you have the will and energy to execute the ideas. Through JMSA, you can connect and network with Japanese and Japanese American health care professional in the US and abroad.
As the new President, I will do my best to support and grow the existing programs such as the JMSA Community Outreach Program, the JMSA Scholarship Program and the Health Care Lecture Series as well as to help develop new programs such as the JMSA Global Health Program and Student Mentoring Program. JMSA's programs and activities would not be possible without the dedication and unwavering support of its donors and we are extremely grateful to our donors for their support.
I look forward to working closely with the JMSA members, student leaders and generous donors and supporters as we pave the way into our next 50 years.

Sincerely yours,
Maki Kano-Lueckerath, MD., FAAP
Assistant Clinical Professor, General Internal Medicine and Pediatrics
Mount Sinai Medical Center